DOMINATE YOUR FITNESS ROUTINE
Stop Wasting Time on Exercise That Doesn't Work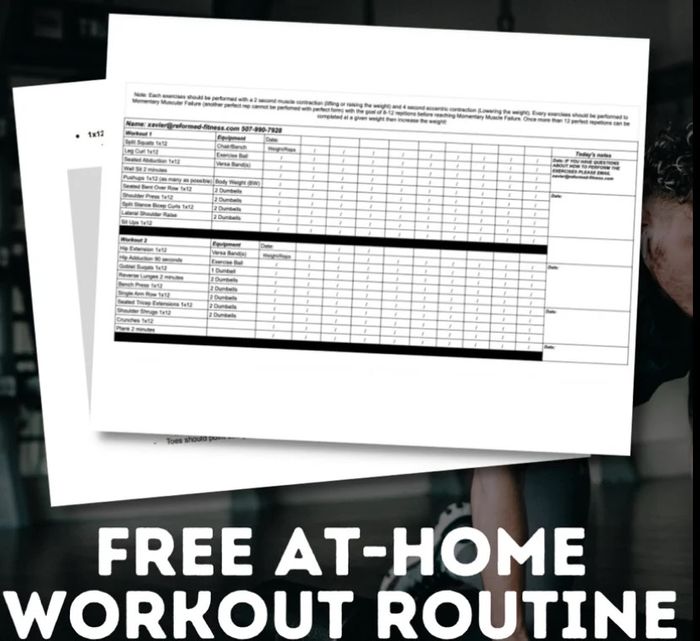 You Don't Need A Lot Of Time To Look And Feel Your Best... You Just Need An Evidence-Based Approach!​
Click the Button Below To Get INSTANT ACCESS to Our BRAND NEW Workout Routine... ABSOLUTELY FREE!
OVER 10,000 PERSONAL TRAINING SESSIONS COMPLETED

Two 30-minute Virtual 1 on 1 Workouts per week with Expert Educated Trainers. Stop Wasting Your Time And Money On Exercise Routines That Don't Work!
What our customers are saying

Break through Plateau
"I was beating myself up in the gym 4-5 days a week. I was putting in so much effort and not seeing the results I was working so hard for. The science-based approach of Reformed Fitness allowed me to break through a plateau while saving time!"
- Marissa

Allows me to stay Committed
"I have thoroughly enjoyed Reformed Fitness and Xavier. I have gotten so much stronger over the past 20 workouts. I am amazed how my session can be adapted to accommodate whether I am at home or traveling. This flexibility allows me to stay committed to working out."
- Lezlie